An update on the status of RettroBand® is overdue!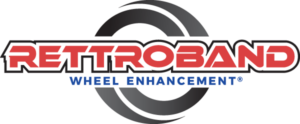 Here is where we stand:
We have inventory now at all NIRVC locations.
We can accommodate installs on the following sizes: 295's, 305's, 315's & 365's.
Prices are as follows:

295/305 : $3595.00 + tax, includes installation on steer tires
315: $4595.00 + tax, includes installation on steer tires
365: $4695.00 + tax, includes installation on steer tires
Although shipping continues to be a challenge both on timing, as well as, overall pricing, we are keeping the prices where they are as outlined above.

For RettroBand to be installed, tires must be 3 years or newer. Tires older than 3 years but newer than 4 will be carefully inspected before installation. We would not recommend tires older than 4 years old be fitted with RettroBand. Over the span of just a few years, tires have the probability of losing some of their elasticity. When this happens, we see beads become less pliable and more brittle. A brittle bead may lead to unrepairable damage. Remember, we're in the business of selling RettroBand, not replacing 4 year old tires!
We've been asked, "What happens when a customer experiences a rapid tire deflation caused by debris in the road or a pot hole or whatever?" Answer: after you get to the side of the road safely, call your roadside service to change out the damaged tire, hold onto your RettroBand, bring it to your closest NIRVC facility, and we will re-install a new RettroBand on the affected wheel. Price to the customer: a picture of the safe & happy customer(s)! That's it, no labor charge and no charge for the replaced band!
We are presently in the final testing stages of the smaller sizes, 255's & 275's. Those smaller sizes are likely to be ready for installation by mid-late August of 2022.
We have had several customers make use of their RettroBand, the latest case occurred when a 2018 Newmar King Aire, blew a left front tire. According to the customer, the sound was unmistakable when the blow-out took place. He never lost control of the coach, no damage to the body of the coach was noted. The customer simply slowed down, made his way to the right side of the road to inspect the blown tire. Happenstance would have it, a few miles down the road was an exit where he spotted a tire repair facility. He drove his coach slowly down the shoulder of the highway and had his tire changed. Customers safe and the coach undamaged!
Some news on the testing of V2 (Version 2) bands. We are doing a 3rd round of testing which takes place just next week when our President/CEO, Brett Davis and innovator of RettroBand, Rob Craig head back to the Nevada Testing Track outside Reno, NV. This time Brett plans to drive his own coach for the testing of RettroBands where a tire will be charged to blow-out while the coach is heading down the road at 70mph. Co-piloting the testing will be Rob himself. Both Brett and Rob thought it may be time to "eat their own cooking" by driving a coach equipped with RettroBand during a tire blow-out. We are not aware of another run-flat device available on the market today that has gone through the rigorous testing process like RettroBand has. The video will be made available to the general public shortly after the testing process has taken place.
At this point, the various NIRVC locations are ready to take your appointments for RettroBand installations. We will install as many as possible and while supplies last. Shipments seem to be coming in, on a more regular basis, which is good news for everyone.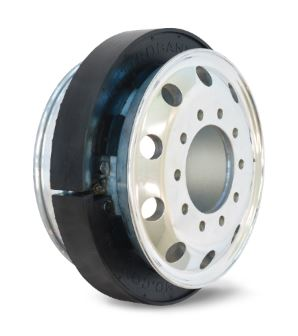 Thank you for your patience and understanding while we have navigated these supply issues, shipping headaches and delivery challenges.
RettroBand Installation Locations:
NIRVC – Dallas, TX: 469-277-1330
NIRVC – Atlanta, GA: 770-979-4051
NIRVC – Nashville, TN: 615-527-8960
NIRVC – Phoenix, AZ: 520-442-2500
NIRVC – Las Vegas, NV: 702-766-7770
Kindest regards,
The RettroBand Team