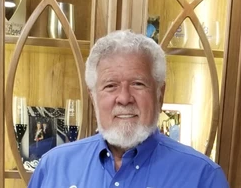 What an incredible year it has been! Bonnie and I have traveled all over this incredibly beautiful country meeting new friends, reigniting old friendships and having the time of our lives. 2022 is shaping up to be just as busy with some exciting new destinations for the AIM Club to experience. I also know, the AIM Club events team is working on a couple more destinations for 2022 so be on the look out for news about those.
In this quarterly newsletter you'll find some great new stops, useful tips on winterizing your unit from Newmar and a delicious new pasta dish both your mouth and belly will want to experience!
We look forward to the Las Vegas AIM Club Rally coming up shortly where we will get to see so many of you. We are going to have a GOOD time. As a reminder, if you see a rally you would like to attend, be sure to sign up on the waitlist. 9 out of 10 times, those on the waitlist will end up being able to attend either because of cancellations or due to a second back-to-back rally being added.
Be on the look out in your mailboxes for your official AIM Club membership kit. Keep in mind as we were organizing the membership kits, we discovered many club member profiles had not been completed, meaning we had Pilot names, but not Co-Pilot names. What you may receive if we didn't have a Co-Pilot name are two identical cards so each member would have a card of their own. Kits may also have sponsor messages in them…remember, those sponsors help us to have the fun we have and provide the discounts on products and services we enjoy. And if you haven't had a chance, please, log-in to the AIM Club website and complete your membership profile.
That's it for this edition! Hope to see ya'll very soon in Las Vegas, Auburndale, Tampa, Quartzsite, San Diego, Branson, Angel Fire and more! With AIM, there's always a party going on somewhere!
Tommy Townsend
AIM Club President