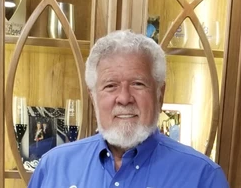 We are growing!
And I don't just mean toward the fence. Membership #'s are growing and are about to reach the 10,000-member mark here in the very near future. How exciting is that? We have so many of you to thank for that. Spreading the good AIM word has been such an effective growth tool for us and we continue to encourage everyone to share what a great time we get to have.
Some insight for you as to our rallies both past and future. We try…as much as possible to limit the number of coaches at each rally to about 100. This ensures a couple of important factors. First, it is a manageable size for our events team to handle. As many of you who have experienced an AIM Rally already know, these rallies are generally fairly active. Excursions are a big part of our adventures, transporting more than a couple hundred people can be difficult and expensive. The other big factor for us… when there are too many members gathered at one rally, it can be challenging to meet new people and make new friends. Our solution, rather than add more coaches to a particular rally, is to see about adding what we like to call a "back to back" rally.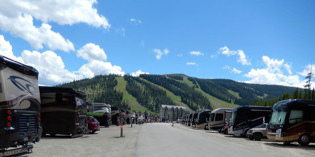 We will attempt to do this as often as we can. We had our first successful back-to-back rally in Sevierville, TN this past June. Based on the popularity of, Branson or Bust, we are looking into having our 2nd back-to-back rally in May of 2022. We become aware of the popularity of a destination through a couple of factors. The first is how quickly an AIM Rally sells out. The second, is how quickly the Waitlist fills up. When we see a Waitlist fill quickly, this signals our events team to investigate the opportunities of providing a back-to-back. So, if you find you have missed registering for a particular event, get on that waitlist! More likely than not…you may actually get a spot. Most cancellations start coming in 30-45 days prior to the rally start date. When someone cancels, we look to the Waitlist and go in date order as to when people joined the waitlist. And please, make sure you have your online membership profile filled out, including your phone number. This way, when a registration opens up, we can reach you quickly for your yay or nay.
Besides all of that, I just want to tell you all what a pleasure it is meeting and interacting with so many of you. We have an incredible club full of caring, kind and considerate members who all seem to share the same core set of values…love of family, love of country, kindness, honor, decency, etc. you get the idea. To all of you whom I have not yet met…let's rally together and get to know each other!
Until we see each other again, safe travels, happy trails and enjoy this incredible land we all are fortunate enough to share!
Tommy Townsend
AIM Club President